Product>DSC Family
DSC Family - with USB and LAN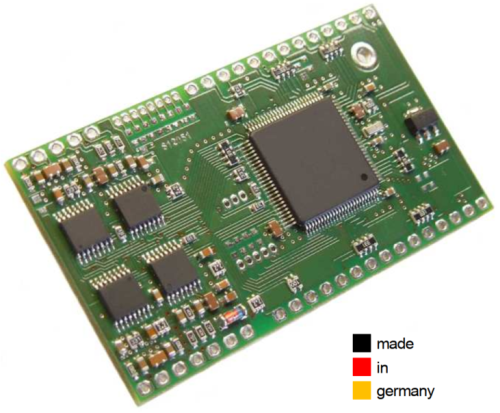 Models
There are numerous models for the different applications. All model names start
with DSC, followed by the number of inputs and channels, separated by a dot, and
finally the range of functions, eg:

The DSC4.4ProX has 4 inputs and 4 channels
and a wide delay range.

The STD and ProX models can also be extended by a separate LAN module. The welcome
text in the LCD display and the RC1 then show an -L in the product name.


Features
Powerful and Precision 32-Bit Floating-Point Process Arithmetic
Audio-In/Out by On-Board 24-Bit Stereo ADC & DAC @ 48K Sample-Rate
4-Wire Serial-Data to 8-Bit SR Interface for Standard Character LCDs
Clock-Sync & Power-Up Trigger Outputs for External Circuits Control
During Operation 100% Click-Noise-Free Parameter-Adjustments
20 User - Presets Storage Possibility by On-Board NV-Memory
Indepentent LED-Outputs for Audio-Signal Clip, Limiter & Mute
Different Applications Selectable by On- or Off-Board Jumpers
Full Parametric EQs, Notch, Shelving, AllPass, VariQ Filters
Independent Delays for Driver & Run Time Compensation
Firmware Update Possibility via USB/ LAN by PC Software
Windows PC Based Full Remote Control by USB or LAN
Separated "Audio-Signal-Free" Volume-Control Inputs
Various Link-Functions for Parameter Parallel-Settings
RMS Limiter with variable Low Cut Filter per Channel
Each Channel with Full variable Xover HPF & LPF
Password Protection against Unauthorized Access
Special Adaptions and Extensions on Request
Versatile Parameter Control Methods
Potentiometers for Volume Control by DCV
Momentary Push Switches
Rotary Quadrature Encoder
10/100 Ethernet Interface (LAN, external)
USB-Interface (HID)
Function & Parameter Indication Methods
Character LCD 2x16, 4x16, 4x20
Character OLED 4x16, 4x20
Up to 4x 7 Segment LED for Delay and/or Preset for DSC Models with Single Input
Windows PC, LAN / USB
Applications
Dual/Quad-Channel Power Amplifiers
Dual/Quad-Channel Full-Range Active Speaker Cabinets
Single-Channel Active Speaker Cabinets
Stand Alone Sound Controller
110dB Dynamic Range
DSC STD Series (LAN optional)

DSC1.1STD
DSC1.2STD
DSC1.3STD
116dB Dynamic Range
DSC PRO Series

DSC1.1PRO
DSC1.2PRO
DSC1.4PRO

DSC E Series

DSC ProX Series (LAN optional)

DSC1.1ProX
DSC1.2ProX
DSC1.3ProX
DSC1.4ProX
DSC2.2ProX
DSC2.4ProX
DSC4.4ProX
122dB Dynamic Range
DSC EX Series (LAN optional)
Audio Module 32-Bit DSP Gear (4 In/Out as example)

Module Dimensions (mm)